Public School Teacher here. Well, first year public-school teacher, teaching seniors in high school. Most of my kids aren't bad. Those that are, I can usually work with parents or coaches to get straightened out. A number don't enjoy school but slog through it anyway because either their parents demand it or because they know, intellectually, its good for their future.
But then there are kids who don't want to be at school and who's parents don't want them there there either. And contrary to what inspirational speakers say, you can't make a kid learn if they're determined not to. You can make the process easier and more engaging, but if they don't want to be there, there's not much you can actually do with them. And if getting 'kicked out' of school isn't even a threat… if you can't honestly do that, and can only put them in a detention hall where they watch Rick and Morty cartoons all day… then what's the point?
Which is better these days?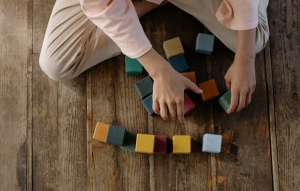 All you end up with is a bunch of kids who are being disruptive and noisy. But they're misbehaving because they don't want to be there and they resent being forced into the situation. Some of these kids I've talked to, they describe school as a prison, and I can't honestly say they're wrong. (Although technically one could describe any social structure as a "prison")
And yeah, putting up with stuff you dislike is part of growing up, but the problem is these kids also make it harder on the other kids who DO care about their education. I have one class where I can barely get to the 20 kids who care about what I'm teaching, because the other ten are too busy throwing basketballs around and getting into shoving matches. I send them down to the principal's office and the next day they're right back doing the same thing. Other teachers say they just send them out into the hall and lock the door behind them. (And this is another point–teachers generally have the practical solutions that actually work. Admins need to hold the idealistic perfect-world facade, teachers are responsible for actually dealing with the shit.) Because these kids are just interested in making it clear how much they don't want to be there, and they can change the tone of an entire classroom.
So what's the point?